HVAC Inspection & Cleaning Saves Money & Ensures Your Comfort
There's nothing worse than flipping on your air conditioner on the first hot and muggy day of a North Georgia summer, only to find it's blowing hot air! Or, sitting in a frigid home watching your breath because your heater waited for the first icy day of the season to go on the fritz.
It's critical to have your heating and air conditioning system inspected and cleaned before each heating and cooling season so you never have to sacrifice indoor comfort. Not only will proper maintenance ensure that your HVAC system is ready when you need it, but proper cleaning and maintenance helps improve airflow across the coils of your HVAC system. Up to 15% of your system's efficiency is reduced by airflow problems, thus increasing the amount of energy your system uses, and ultimately costing you more money.
Your HVAC system is the single largest energy consumer in your home!
The Magic Formula:
Regular Maintenance = Peak Efficiency = Lower Energy Costs + Extended System Life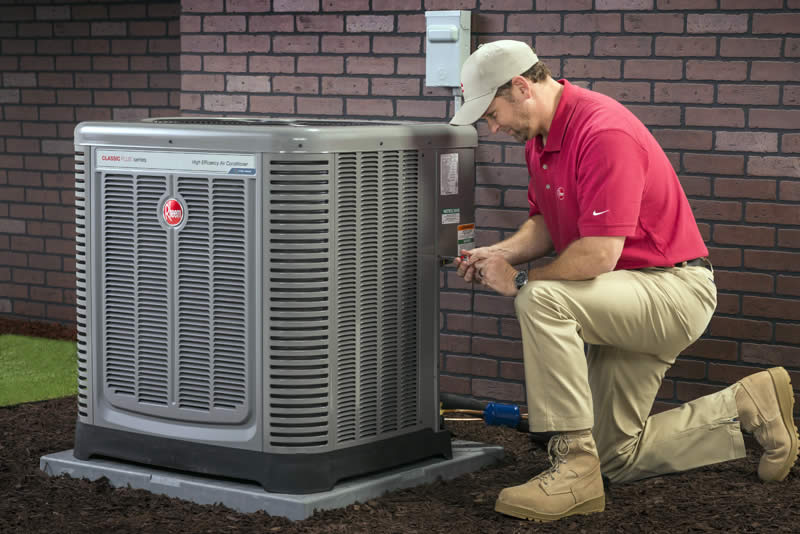 Energy-Saving HVAC Maintenance Agreement
Twice per year, a licensed, certified Integrity Air Technician will ensure your HVAC System is in top operating condition by performing these important maintenance tasks:
> Clean & adjust burner assembly
> Clean ignition assembly
> Clean heat exchanger or elements
> Monitor flue draft
> Monitor refrigerant pressure
> Test starter capabilities
> Test safety controls
> Check air filter (replacement additional)
> Clean & adjust blower components
> Measure current airflow
> Tighten electrical connections
> Measure volts/amps
> Lubricate all moving parts
> Adjust thermostat calibration
> Clean evaporator coil (if accessible)
> Clean condenser coil
> Clean condensate drains
> Measure temperature differential
> Clean outside unit
Each HVAC Maintenance Agreement also includes:
> 10% off ALL parts
> Priority service – 7 days a week
Financing available! We accept all major credit cards, plus we offer several financing options, including 12 months with 0% interest. Regular Maintenance saves you money and gives you peace-of-mind! Learn the $hocking Truth about Maintenance Costs in our recent Blog post.
For air conditioning and heating service, installation and repair in North Georgia: from Woodstock to Big Canoe to Ellijay, give us a call — we are serious about dependable, honest service.